Design trends for 2023 can best be encompassed by the concept of luxurious minimalism. Eschewing over-the-top glitz and glam for understated elegance, a modern definition of luxury involves an effortless fusion of natural elements, layered patterns and textures, and comfortable accents balanced with modest yet intriguing decor. 
Marble, granite, and quartzite natural stone unsurprisingly find their way into most of the elements expected to infiltrate the landscapes of 2023 home design trends due to their timeless, versatility, and enduring qualities.
Biophilic Design: Connecting People And Nature 
It makes sense that, after a long season of quarantine, home designers are energetically innovating novel ways to bring the outdoors indoors with natural materials and earth tones conducive to fostering a soothing and relaxing environment.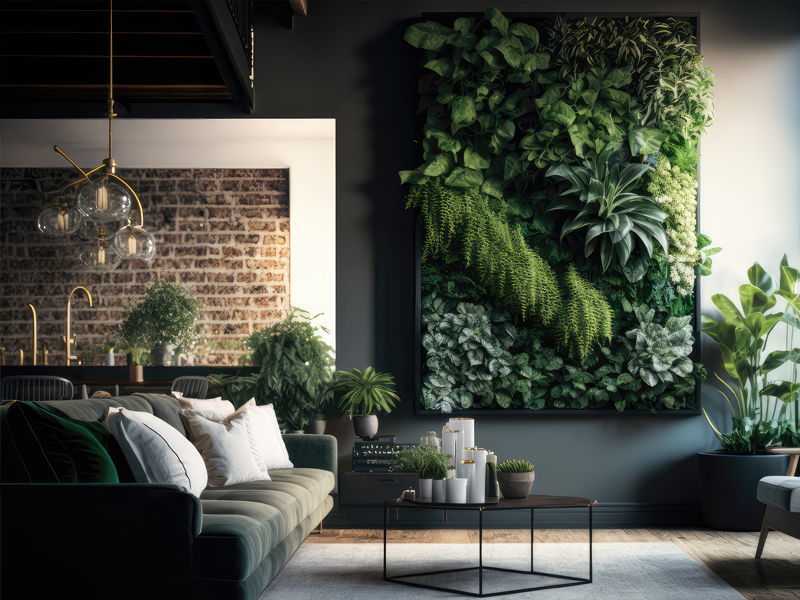 Vertical gardens displaying luscious living greenery, floor-to-ceiling windows, and peek-a-boo skylights or sun tunnels work together to create a harmonious relationship between homeowners and their surroundings.
Natural materials like bamboo, wood, and stone are making a comeback. Also, these are often juxtaposed with quietly bubbling indoor fountains, pebbled surfaces, and nature-inspired textures. Less is more, as is often the way with Mother Nature's gifts, which brings us to our next home design trend for 2023. 
Minimalism: Clean Lines, Simple Forms, Neutral Colors 
Luxurious minimalism prizes function over flash and curiosity over conspicuousness. Granite is an eternally popular option for minimalist home designs in 2023. This is especially true in bathrooms and kitchens for its neutral shades, sleek surfaces, and durability.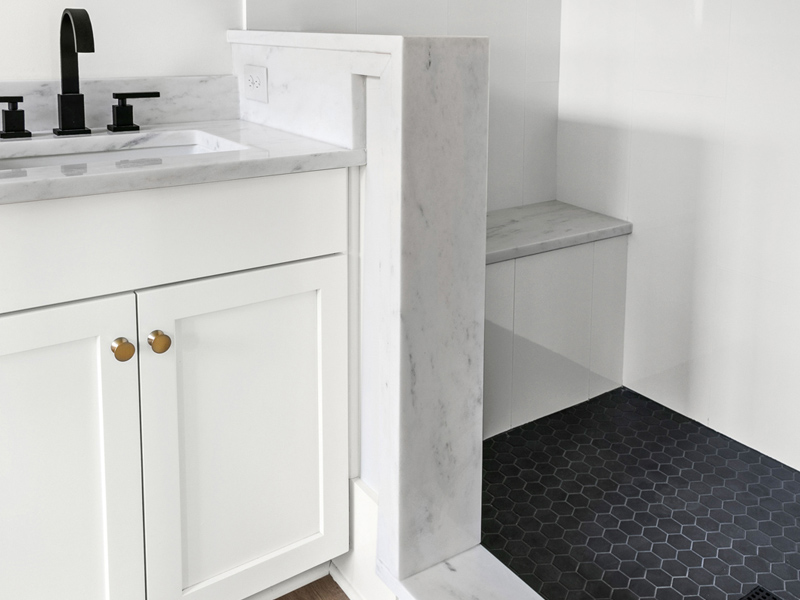 The unique patterns of natural stone make it both timeless and memorable. Suppose you're working with a particularly small area, like a guest bathroom without a need for storage. In that case, floating vanities can cultivate a sense of celestial weightlessness ideal for a space we often hope to equate with tranquility.
Sustainability: Eco-Friendly And Upcycled 
Interior decorators are sure to incorporate more energy-efficient appliances, low-VOC paints, and upcycled materials in their 2023 home designs. Reducing our overall carbon footprint is a design trend with which we can always get on board.
Granite, in particular, is a long-lasting material that rarely needs replacing. However, it can certainly be recycled for other purposes, such as in distinctive garden stepping stones or mosaic fireplace surrounds. Finding ways to refurbish vintage or antique furniture is another fun and sustainable way to add personality to your home. 
Bold Colors: Make A Statement With Rich, Moody Hues 
Bold colors and minimalist elements are compatible home design trends in 2023. Muted jewel tones like deep sapphire blues, mystifying emerald greens, and pinot noir reds can add depth and intrigue to an accent wall.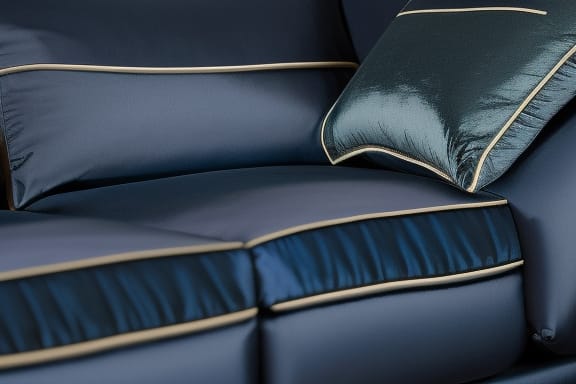 To capture a perfect balance of luxurious minimalism, try pairing bold, vibrant colors with more neutral, earthy shades – like sienna, taupe, or umber. Such palettes can bring a pop of creativity and a grounding ethos to enclosed home offices or formal dining rooms.
Textured Surfaces: A Facelift, But Make It Organic 
Textured wall treatments and accent surfaces, such as brick, stone, and wood, add warmth and interest to interiors. Accent walls are anticipated to emerge upon the scene in 2023 home design trends and may elicit the most positive reaction if designers use vertical slats, making a small room feel more striking or a large space more welcoming.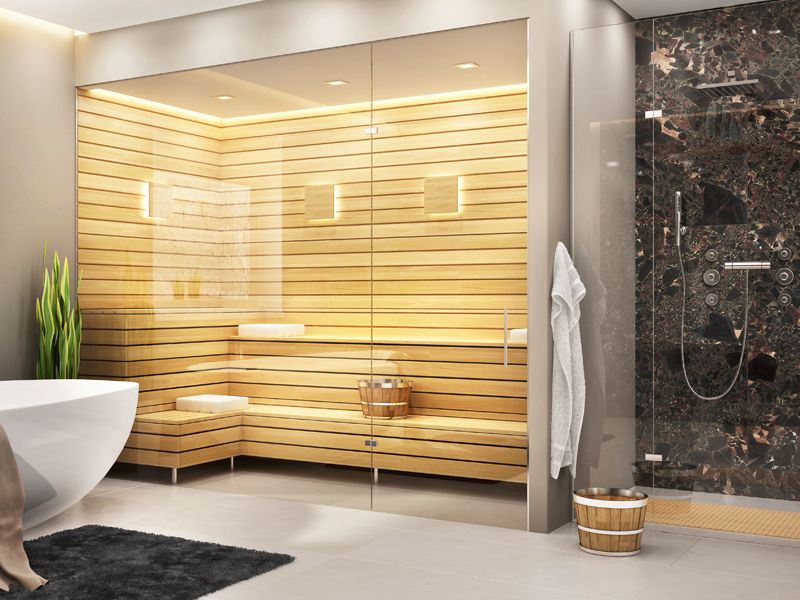 Travertine, with its visible pores and ridges, is excellent for backsplashes and wall cladding. Meanwhile, sandstone's grainy texture can add warmth and character to any surface. Alternatively, imagine a limestone-surrounded hearth, uniquely-flecked granite countertops, or veined marble flooring as distinctive ways to beckon visitors into alluring spaces. 
Dedicated Wellness Spaces: A Healthy, Holistic Home 
One of the most exciting design trends for 2023 is the incorporation of meditation rooms, zen gardens, and yoga studios into indoor spaces. Ironically, the hardness and durability of granite, marble, and quartzite make these natural stones ideal choices for cultivating a soft, serene aesthetic.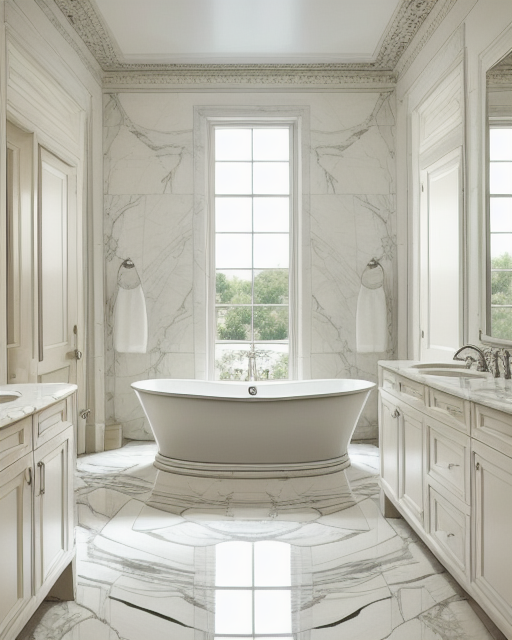 Create a spa-like feel in a bathroom by building marble sinks. Or maybe a cozy nook with a granite fireplace. Or perhaps feature the rough yet refined textures of Zellige tiles made from clay. Choosing high-quality materials installed by professionals can ensure that your stone fixtures will last for years to come. 
Will You Embrace Design Trends of 2023?
Will you be experimenting with any of these design trends for 2023? Did the design trends of 2022 make their way into your home?
TO LEARN MORE:
To learn more about natural stone, or the Stone Central team, visit our website at StoneCentralSC.com
– Bonni