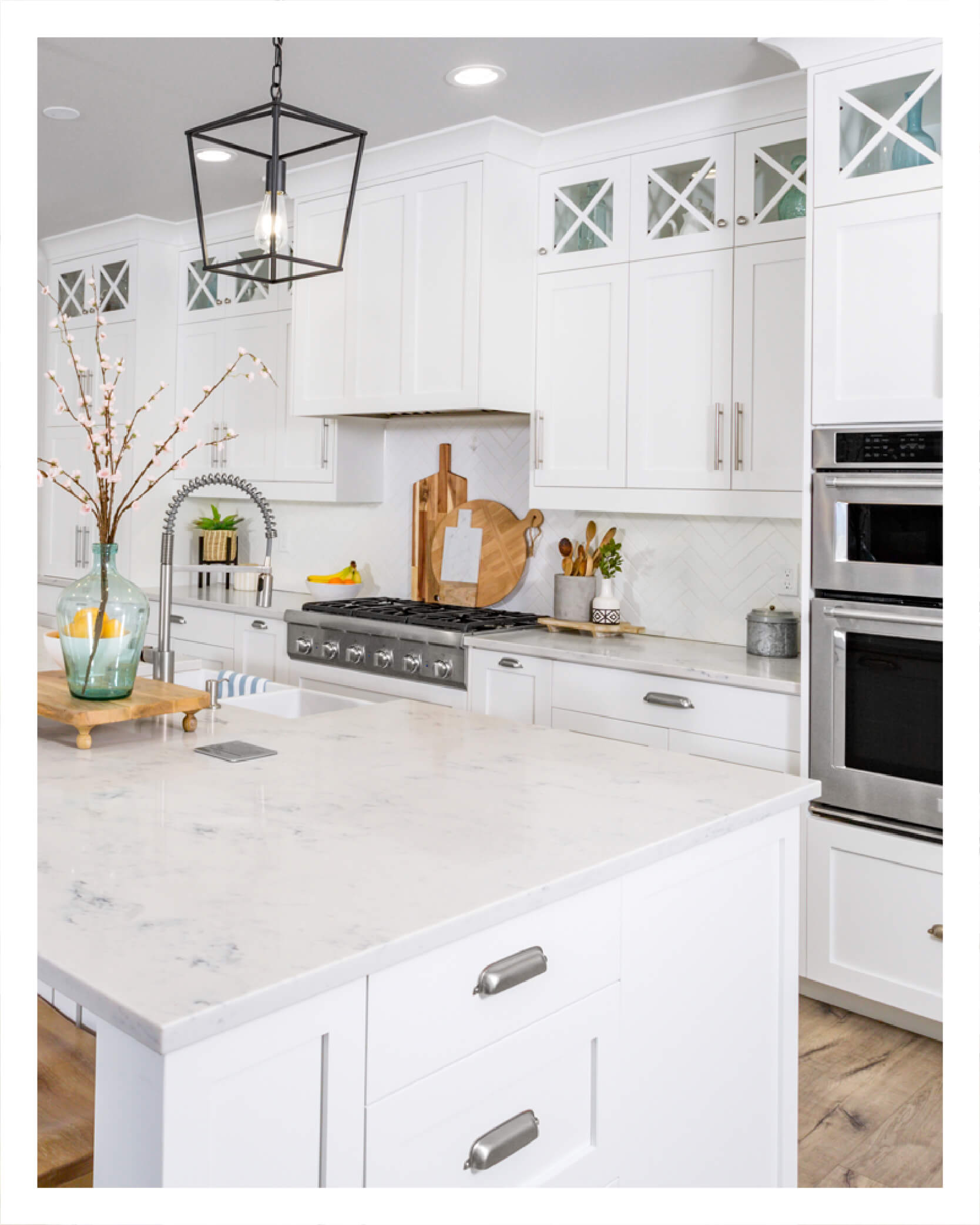 Stone Central has been helping customers in the Summerville, South Carolina area with their granite countertop needs (and more) since 2016.  So, what makes us different?
Bonni has lived in the Summerville area since she was five years old.  She's called Summerville 'home' almost all of her life.  Before opening the doors to Stone Central with her husband, Sam, Bonni and Sam both worked for and helped to grow the business of another popular granite shop in the area. They have been in this business since 2006 (Sam) and 2008 (Bonni).  These experiences gave them the know-how, and connections, to successfully apply a personalized boutique approach to what can sometimes be an impersonal process.  Even more, we offer a broader selection of granite, quartz, quartzite and marble than most other shops in the area.
THINKING OUTSIDE THE BOX FOR OUR CUSTOMERS
At Stone Central, we offer a few services that are often times not offered by other granite shops.
Typically, to get the value added items noted below, you'd have to find and work with another contractor.  We know that can be frustrating and want to make the process as smooth as possible for our customers.
Sam, who is also a professional custom home-builder by trade, brings his knowledge and expertise to all of the Stone Central granite projects.
Value added services that set us apart from the others
More than granite countertops, we also install tile backsplashes, will disconnect and reconnect plumbing in your kitchen or bathroom, and will provide the trim work after installation for under bar tops and other areas to complete the overall look.
Why is this important?  These value added services make for a truly turn-key project for you so that you can immediately start enjoying the beauty of your new space.
Everyone at Stone Central is AMAZING. We chose the blue fantasy (which we had never seen at any other shop). They allowed us to choose our own sink and faucet (which other shops we looked at only allowed what they stock). Everyone was personable and patient as we figured out the exact pattern layout for our kitchen. Installers were on time and had my new counters done in about 2 hours. When we get around to redoing our bathrooms, Stone Central will be our FIRST choice and it should be yours too!
Mindy
Charleston, SC