The history of granite countertops is just as electrifying as that of rock n' roll itself. Let's explore some major milestones in granite's rise from ancient origins to its enduring appeal.
Resting not too deep beneath the Earth's surface, granite is the most prevalent type of igneous rock known to humankind. In domestic and international quarries, human workers and AI computers use cutting-edge tools to excavate granite so that it can be transported and refined for a multitude of purposes.
Let There Be Rock
In the Ancient Egyptian civilization (as early as 2650 B.C.), laborers used an intense process to excavate rock and manually chisel holes into the stone to prepare it for refinement. After soaking wooden wedges in water and placing them expertly into the newly perforated rock, the swelling wood would cause the rock to split into smaller chunks. From there, workers could meticulously refine the material in preparation for its use in pyramids, tombs, and building pillars.
Ancient Romans
The Ancient Romans also saw equal value in the precious material, utilizing it to construct timeless monuments like the Pantheon. If you visit the Pantheon today, you'll notice that its 16 columns, which form the entrance, are crafted from Egyptian granite. Notably, the decorative tops and bases of the columns were carved from white Greek marble.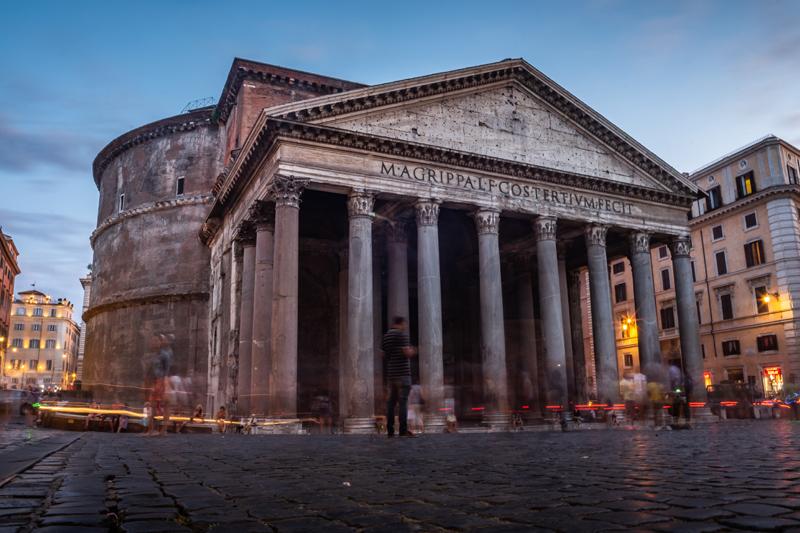 In the Renaissance era, granite's use extended to the erection of elaborate churches, stately manors, and opulent homes. In fact, anthropologists argue that granite's unanticipated boost in popularity during this time was a catalyst for the renewal of Roman Antiquity.
The Early 1800's
With the generation of the first successful steamboat in the early 1800s, granite could finally be exported to other ports. Thus, wealthy denizens of urban cities by the sea were now included in groups sourcing granite for their luxurious estates. Some of London's most prolific landmarks – including the Tower Bridge and Blackwall Tunnel – were constructed from granite shipped aboard these revolutionary vessels. With the opening of the sea roads, granite was poised for a massive efflux in popularity.
I Wanna Rock! The World Hops Aboard the Granite Bandwagon
It only took a few decades for granite to boulder its way into American homes. Drawn to the numerous color variations, wealthy homebuyers gravitated toward material made more accessible through efficient granite-cutting instruments. For a hundred years, the granite industry weathered the impacts of the Gold Rush, WWI the Great Depression, and WWII. These forces impacted the available workforce for excavating and transporting granite within the United States. 
The 70's and 80's
In the 1970s and 1980s, granite was a much-desired building block for some of the nation's notable tunnels and dams. It wasn't until the late 1980s when the New York Times featured graphic designer Deborah Sussman's use of granite countertops. It was in her Mediterranean-style ranch that granite became a hot commodity among captivated new-money Pacific Coast homebuyers.
1990's
From the mid-1990s and into the new millennium, countries like Brazil, India, and China emerged as lead contenders in the granite quarrying industry. Able to provide the same exceptional quality as domestic vendors with a significantly lower price per square foot, the granite market opened up to more middle-class homebuyers. Today, Brazil is responsible for nearly half of the granite supply in the world.
Housing Boom of the 2000s
Other innovations have led to granite's proliferation across home renovations and custom home-building projects. Most notably, computer-controlled saws, containerized shipping, and the housing boom of the 2000s.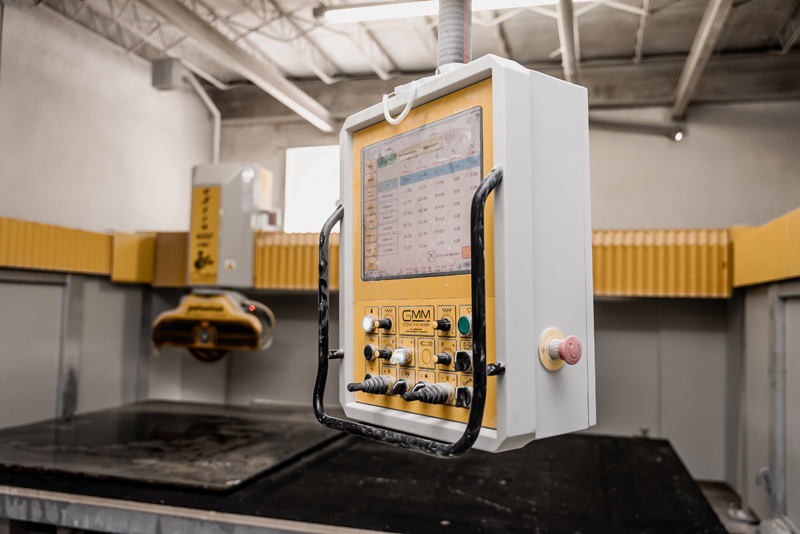 Whereas ancient rock excavators were limited by primitive tools and laborious efforts, AI devices seamlessly cut custom-size holes for sinks and utilize industrial-size grinders to hand-shave the material to achieve a smooth effect. Shipping granite aboard large cargo ships makes it easy to export large quantities of granite slabs at desirable prices. During the housing boom, granite became an obvious cost-effective choice for investors. They seized upon opportunities to renovate classic homes with updated, modern finishes.
Rock Steady: Granite Maintains A Top Spot On The New Home-Building Charts
What was once relegated to the ultra-rich is now a standard feature in contemporary American homes. Granite experienced a massive soar in popularity – from over 200k metric tons in 1996 to 2.6M metric tons in 2008. More than 5B metric tons is the overall market for granite, marble and stone in the United States as of 2020.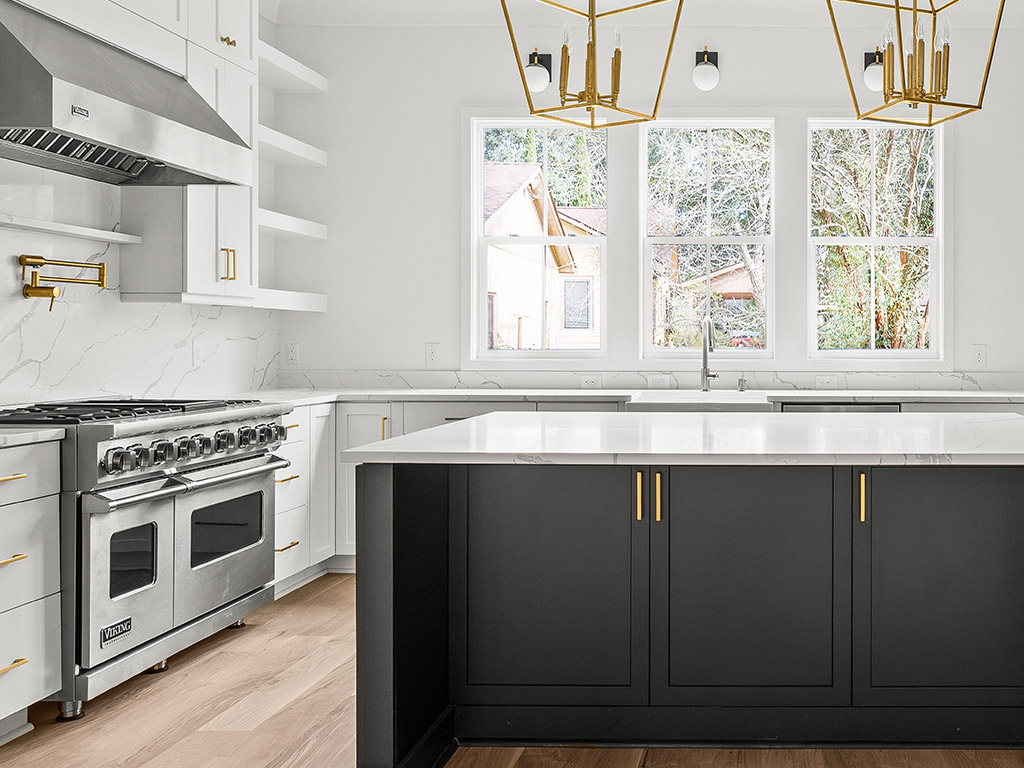 A 2016 Builder Practices Survey report reveals that granite is the overwhelming fan favorite for countertop and backsplash installations. Granite is now representing the material of choice for 64% of new homes. Nearly a third of survey respondents adore their multi-colored countertops, while 26% prefer all-white slabs, and 18% gravitate to all-black.
Fade to Black
Experts in home trends remark that black granite is likely to continue surging in popularity. New home developers are opting for more dramatic, enigmatic color schemes in kitchens, bathrooms, and even outdoor grilling spaces. With thousands of possible variations, the element of exclusivity continues to attract homebuyers desiring a totally unique slab.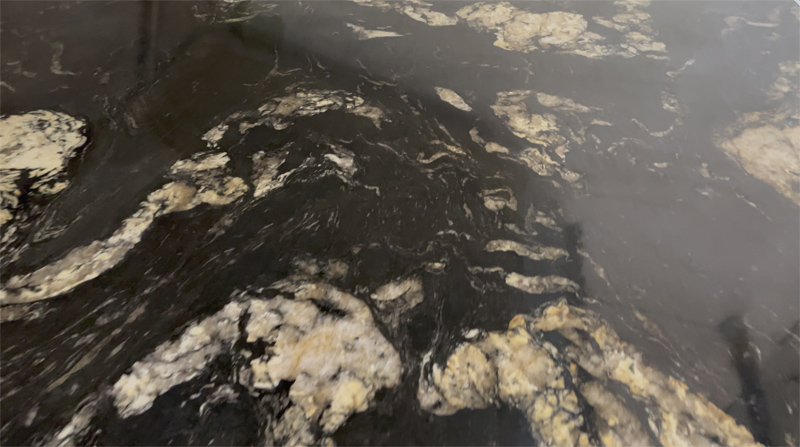 For Those About to Rock: Granite Adds Instant Value To Your Home Sale Price
Elegant, durable, and alluring – granite has the ability to add a layer of luxury to any indoor or outdoor space. Those who select the material for their countertops, backsplashes, and bathrooms admire the mesmerizing, multi-dimensional appearance of the stone. There is also the guarantee that no other home will feature a slab just like theirs.
Granite's ability to survive the harsh conditions beneath the Earth's surface assures homebuyers of its enduring nature in even the busiest, mess-prone kitchens. Therefore, with regular sealing, a granite slab will remain virtually impervious to stains, knife marks, and (fleeting) hot temperatures. Resale is an important factor for many homebuyers, and many buyers' markets declare a full return rate on granite countertops. 
Rock of Ages
Stone Central is your local go-to spot for all things granite and natural stone. Offering excellent customer service and prices for every budget, you'll find a bevy of high-quality granite slabs to choose from. Our Summerville warehouse uses state-of-the-art tools and craftsmanship to measure, cut, polish, and install granite surfaces. From fireplaces, kitchens, in-pool bars, and other custom applications, no job is too small or too large for our team.
Finally, visit our online granite "hall of fame" to view our successfully completed residential and commercial projects. From the drawing board to the installation, our experienced and friendly staff are ready to assist you in bringing your dream projects to reality in your space.
TO LEARN MORE:
To learn more about natural stone, or the Stone Central team, visit our website at StoneCentralSC.com
– Bonni