Each year, experts predict design trends for the following year. In 2021, designers and those steeped in all things décor made their predictions. Our work takes us to several homes and markets, and those predictions are coming to life.
Go Bold
Matt Mosher, the cofounder of Dzinly, says that dark is the new white. You've probably noticed the abundance of white and light colors in many new homes. Over the last several years, white has been the dominant color choice for new construction and exterior renovations. 2022 is making it safe to be bold, choose darker colors and patterns, and make a statement.
At Stone Central, we have seen an uptick in interest in our darker (and bolder) natural stone choices. For example, have a look at this beauty that is sure to make your kitchen or bathroom a topic of discussion.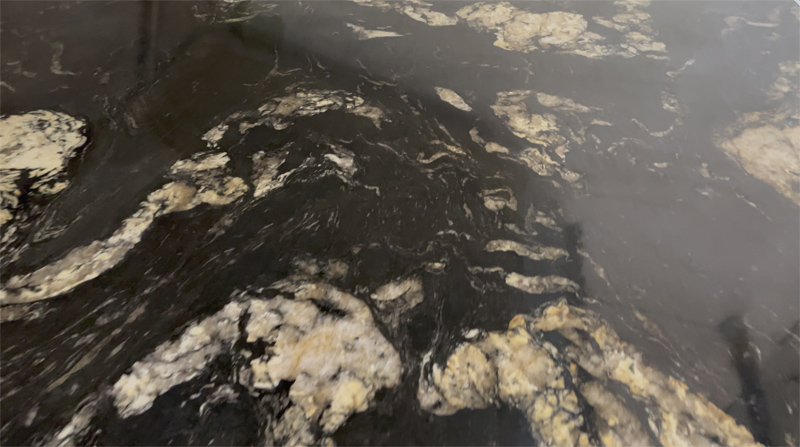 Here, one of the design trends in action. We're polishing another dark and bold piece selected by a customer for their kitchen.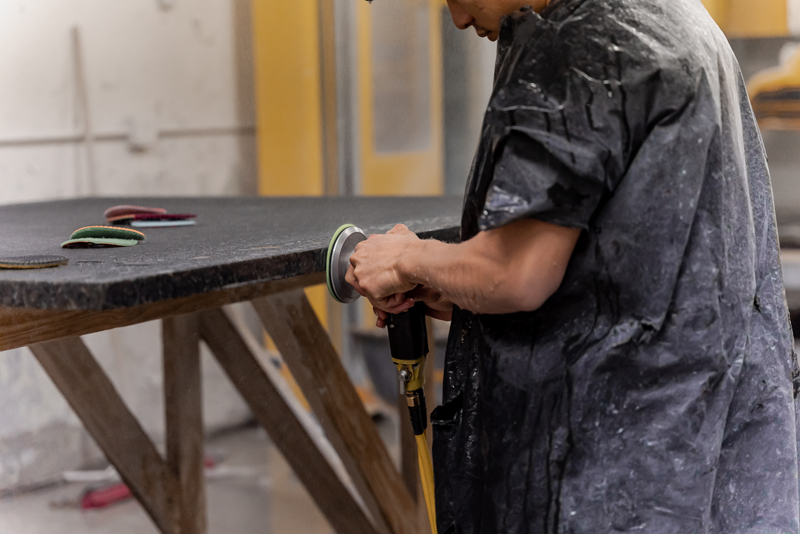 Investments in the Home Office
2020 ushered in the era of the unexpected need for a home office. In 2022, many people are still at home, either by choice or directive. When the realization hit that this trend wasn't temporary, people traded their make-shift desks in their kitchens for more dedicated spaces. Becoming more aware of how layout and aesthetics affect productivity, transforming a space becomes a necessity for many. Farris Wu, the founder and CEO at DecorMatters says that "People will spend more time and effort in designing a unique working space to maximize their concentration, motivation, and productivity this year."
Enhanced Outdoor Spaces and Features
Bringing the inside out isn't a new concept. However, in 2022 there is even more focus on function and shade. Devin Shaffer, the lead interior designer at Decorilla Online Interior Design notes that outdoor spaces are in the spotlight with people spending more time at home.
For example, outdoor showers, especially in the south, are created in a variety of ways. We like that this design trend includes benches, stone flooring and walls.
Another idea for outdoor spaces is a covered kitchen space. Yep, natural stone countertops are the way to go.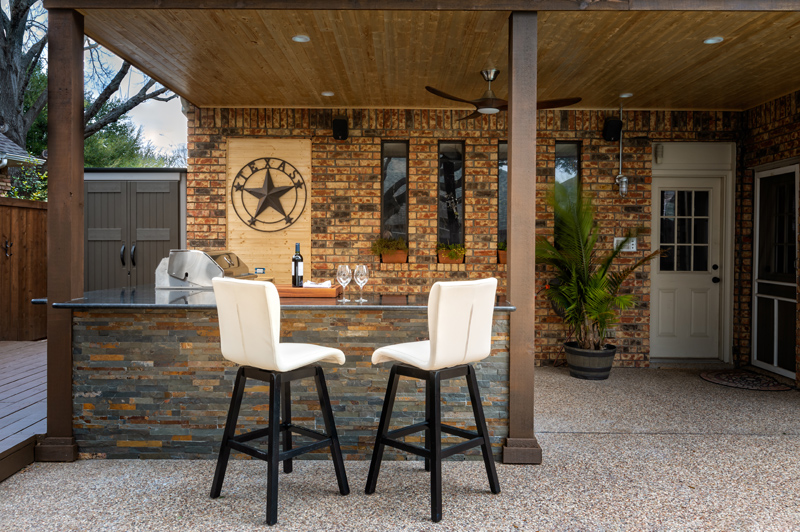 People are also investing this year in pools, water features, fire pits, and extensive seating and dining areas. If you check out Houzz, so many outdoor living areas look like indoor rooms. Houzz senior editor, Mitchell Parker, says that their search data shows that people want their backyards to be relaxing extensions of their interior living spaces.
Will you be enjoying any of these trends this year or next?
TO LEARN MORE
To learn more about natural stone, or the Stone Central team, visit our website at StoneCentralSC.com
– Bonni