Understanding the top DIY home improvement projects that can increase your home's value is helpful if you're ready to sell. It's also great for your own joy score if you plan on staying for the long haul.
So, if you listed your home on the market today, exactly as it is, how much would it sell for? You might be surprised to learn that a few basic home improvement projects – most of which you can do on your own – have the potential to increase your home's resale value substantially.
In such a competitive market, the little details matter, especially when it comes to making a positive first impression on potential home-buyers. While adding a fresh coat of paint is simple enough, here are a few more DIY home improvement projects that can increase your home's value by thousands of dollars.
Cook Up a Fresh Kitchen Makeover
Did you know that completing a full kitchen renovation can garner a 52%-75% return on investment, and possibly more, depending on where you live? If you have dated or old kitchen cabinets in need of help, painting them is a cost-effective way to jazz up your kitchen's overall appearance. Choose a color that can create a feeling of uniqueness and functionality, appealing to a broad band of potential buyers.
Adding a tile backsplash or brand-new natural stone countertops are also typically worth the investment, as these features can cultivate a sleek, clean appearance with little maintenance required (this update should probably be completed by a professional for best results).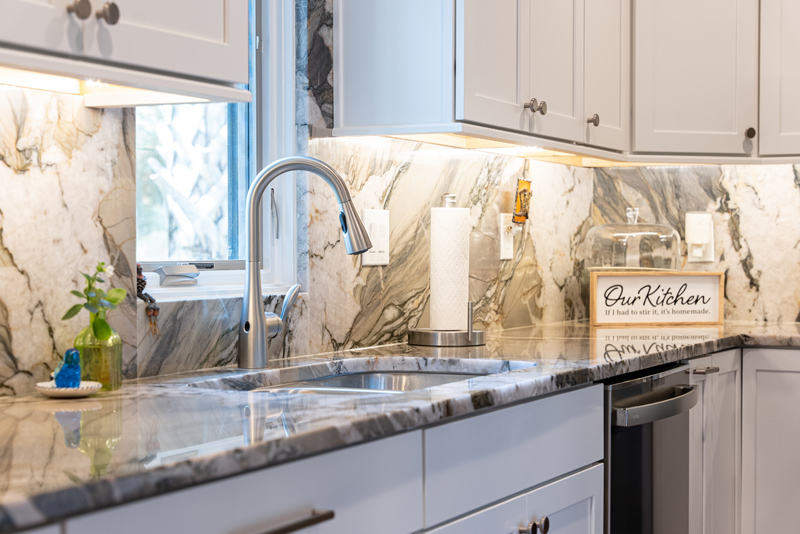 While making over your kitchen may take longer than other changes, it is undoubtedly one of the best home improvement projects that can increase your home's value.
Replace Outdated Appliances
In today's market, most homebuyers are looking for move-in ready properties, meaning they can feel right at home with all appliances functioning at top-notch levels. What's the state of your current appliances? It may help to take inventory by room, stopping to evaluate the functionality of your dishwasher, refrigerator, washer and dryer, and air conditioner.
Newer appliances tend to be more energy-efficient, and lower utility bills can be a significant selling point for potential homebuyers. If your home is smaller in size, obtaining a stackable washer and dryer may increase the storage area in the existing laundry room. Remember to take stock of the smaller fixtures, as well – if a potential homebuyer comes across loose doorknobs, stuck cabinet pulls, and shower heads with poor water pressure, they may wonder if the rest of the house needs as much TLC as those items. Replacing your outdated appliances is one of the best home improvement projects that can increase your home's value with minimal manual labor required.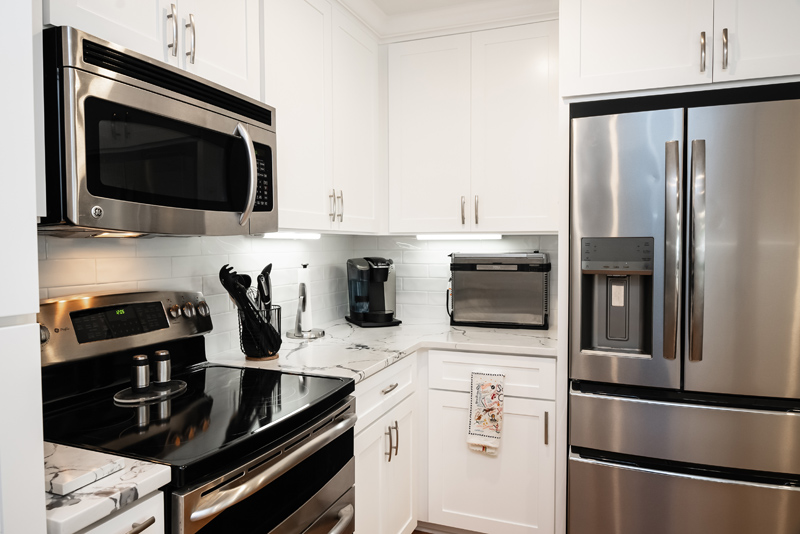 Turn Your Bathroom Into A Relaxing Retreat
If you know your house needs a lot of nurturing, start with home improvement projects in rooms where people spend the most time. Considering that most people will spend over two years in their bathrooms, investing considerable effort in updating your bathroom makes sense. Giving your bathroom a makeover will likely earn a high ROI, with new bathroom additions garnering 63% and a total bathroom renovation making 71% back.
A tile backsplash to your bathroom sink can add visual appeal while protecting your bathroom walls. Adding dimmer lights gives the future homeowner the power to set the mood – bright and visible when getting ready for work or dark and moody when sinking into a bubble bath after a long day.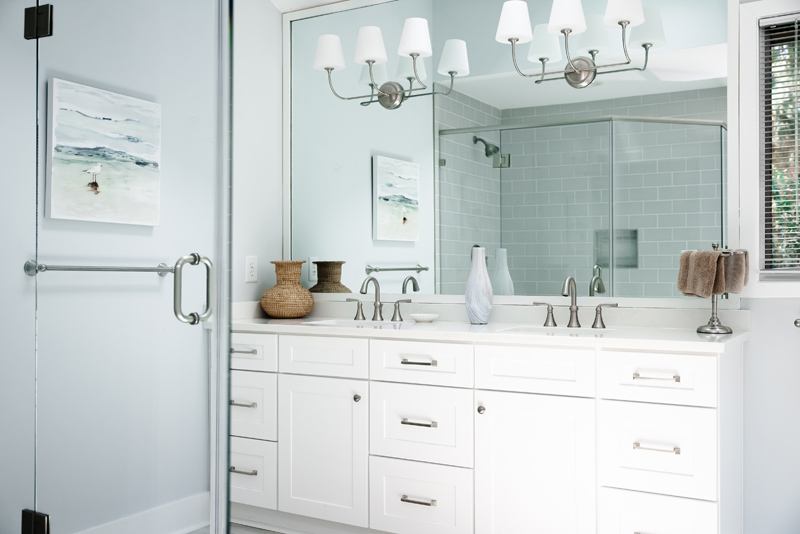 Increase Curb Appeal
If you've already met with your realtor to discuss home improvement projects that can increase your home's value, chances are they've mentioned curb appeal, the vibe your home exterior gives off to someone passing by. Landscaping can increase your home's curb appeal by cultivating a welcoming environment. A covered deck, built-in grill area on the patio, and well-maintained garden conveys that the house is taken care of and suitable for many different occasions.
You may not have considered that strategically placing trees or shrubs can also help reduce energy costs by providing shade and privacy, the latter being one of the homebuyers' top concerns when searching for a new home. Studies have shown that meticulous landscaping can raise a home's value by 12%.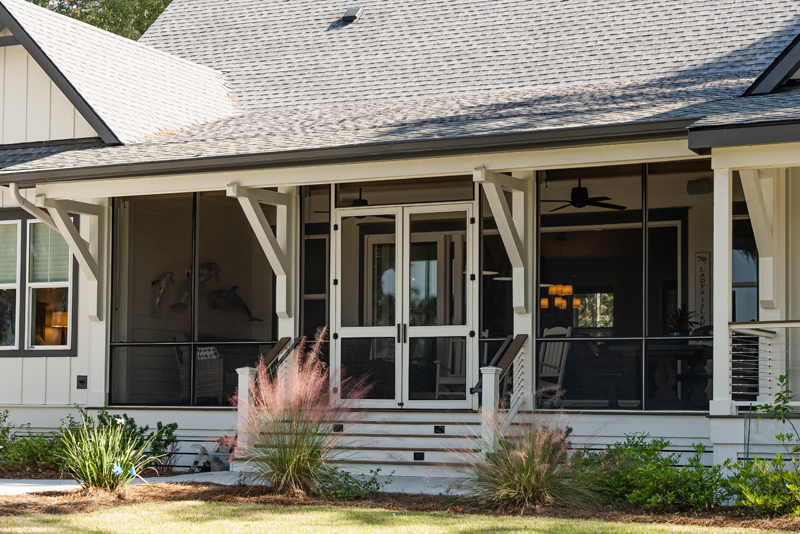 Raise Your Energy Efficiency
Adding smart home features may be one of the most affordable home improvement projects that can increase your home's value. Many of today's homebuyers are looking for amenities like smart thermostats, security systems, and garage door controllers. Several smart home apps enable users to check their security camera images from their phone while their kids are home alone, program new four-digit lock codes every few months, or turn their A/C on while they make their way home from vacation.
Replacing old windows with energy-efficient versions can also cause a potential home buyer to double-take. That's because energy-efficient windows reduce drafts and eliminate cold or hot spots, depending on the season. Additional perks include better air quality, lower utility bills, and reduced outside noise.
Replace Your Floors
Wondering about the most lucrative home improvement projects that can increase your home's value? Just look down…at your floors. Adding new wood flooring may attract up to 118% ROI, while simply refinishing your existing hardwood floors can lead to a 147% ROI. That's exceptional! If hardwood floors aren't compatible with your aesthetic, consider new tile or carpet options, both of which can help an old room look brand new and unused.
The appeal of hardwood floors is that they have a timeless appearance and go well with any design scheme. Hardwood floors are also durable and easy to clean, so homebuyers with children and/or pets may appreciate this asset.
Add More Storage
Homeowners preparing to sell a home on the smaller side may see promising offers if they invest effort into adding storage. From the bathroom and kitchen to the closet and the garage, many affordable ways exist to add floating shelves, cubbies, and smart containers. Adding storage is one of the easiest home improvement projects that can increase your home's value.
In a time when more homebuyers are leaning toward a minimalist approach, creating more storage space can provide an area to stow infrequently-used objects and convey a sense of spaciousness and cleanliness. A closet renovation in and of itself can garner up to 83% ROI. The great thing about storage space is that it can be easily customized and used based on the future homebuyer.
To see additional details about the impact of these improvements, check out the 2022 Home Remodeling Impact Report. Finally, for additional tips and ideas for incorporating natural stone into your home improvement projects, reach out to our dedicated professionals.
TO LEARN MORE:
To learn more about natural stone, or the Stone Central team, visit our website at StoneCentralSC.com
– Bonni