The 5 Most Common Bathroom Design Mistakes of 2022
It's finally time. You've saved up enough funds to invest in your dream bathroom design, but where to start?
Before you start dabbing your paintbrush and hammering nails, take a moment to step back and put down the drill. The fact that you have a budget and passion is great! The question is, do you have a vision? (We include a beautiful bathroom design at the end).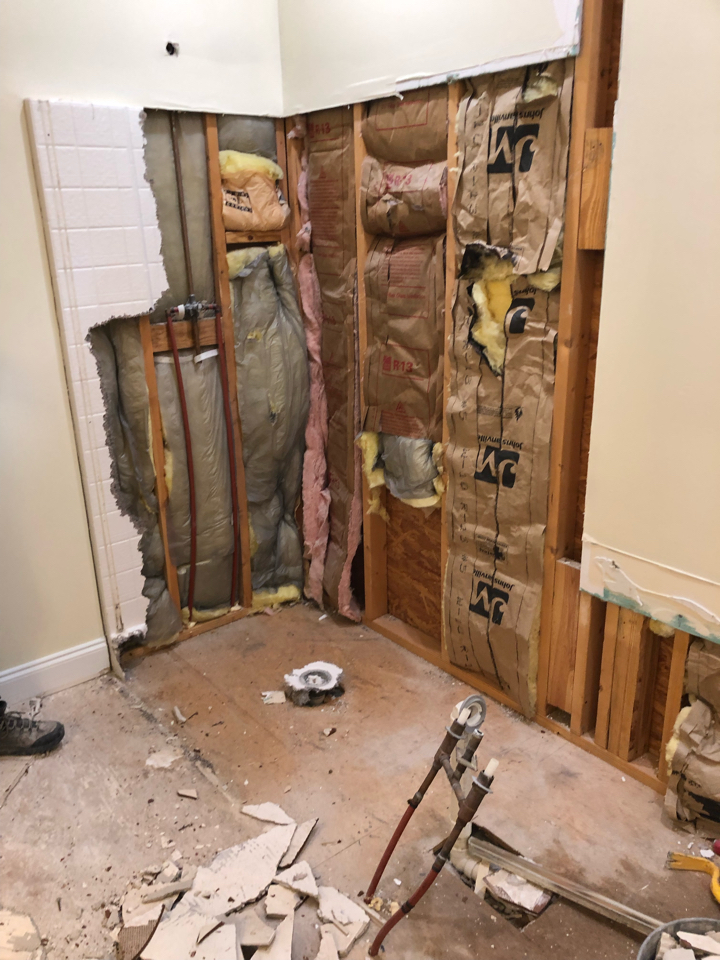 Having a clear vision is the first priority for designing or redesigning a bathroom. What are essential items to be included in the space? How will the space be used? Where will you make compromises and where will you stand firm when it comes to aesthetics?
Once you have a general idea of what you are looking for in a bathroom design, you can budget accordingly. You'll also be able to schedule consultations, and get the ball rolling on the installation process.
As exciting as designing a bathroom can be, there are several common mistakes that people make along the way. We've reduced those bathroom design mistakes to four main categories. From myopic, impractical bathroom design visions to cluttered and even unsafe design choices, we're here to shed light on bathroom design mistakes. Why? So you don't have to make them yourself!
Mistake #1: The Bathroom Design Vision is Myopic or Nonexistent
As we just established, setting a vision is the first and most crucial step in creating a bathroom design. This isn't to say that you're not allowed to deviate from the design process once you're knee-deep in paint samples. The benefit of having a plan is that it keeps critical considerations at the forefront of your mind.
Order Samples!
Once you've designed a blueprint mapping out where your cabinets and bathroom fixtures will go, it's time to consider fun components like floor tile, lighting, countertops, and wall color. We recommend ordering as many samples as possible. This will help you mix and match different elements and get an accurate perspective of how certain materials interact.
It's much more practical to spend a few extra dollars on various samples. This helps you feel confident that different patterns and textures work together. This is opposed to spending hundreds or thousands of dollars on materials that ultimately clash or don't function in harmony.
Future Needs?
In addition to building certainty in your vision, it's important to anticipate your future needs. Will you or your family go through any changes in the near future which might necessitate extra space (i.e., for a partner moving in), more storage (i.e., for baby diapers and supplies), or greater accessibility (i.e., hand grips for residents with mobility challenges)?
What suits us now may not be practical in several years. Here are common bathroom design dilemmas some bathroom designers might face in anticipating their future needs:
Opting for curbless showers versus claw-footed tubs to ease bathing access
Eliminating sharp corners or other elements to child-proof cabinets
Adding mats or durable surfaces to prevent falls on slippery floors
Finally, it is essential to consider resale when designing or remodeling a bathroom. This is particularly true if you know you will not remain in the home permanently. Considering resale in a bathroom design process means paying special attention to changes that will encourage or deter a potential buyer from making an offer on your property.
For example, many people prefer to have at least one bathtub in the home. For others, not having a window in the bathroom is a dealbreaker. While everyone has different styles and preferences, we advise meeting with a designer or real estate agent to discuss potential turn-offs among homebuyers.
Mistake #2: The Bathroom Design is Impractical
We get it. Trends are trendy for a reason. But just because something appeals to the masses doesn't mean it's a suitable fit for your bathroom design.
One problem with investing all your eggs in one trend's basket is that the trend will likely go out of style.
As if one antiquated trend isn't frustrating enough, competing trends can be even worse. Mixing a statement faucet with bold floor tile and clashing wallpaper may prove too much for the senses. It's much better to allow one trend or element to shine, versus fostering chaotic competition in a room meant for relaxation.
Space and Height
When considering practical bathroom design, it is important to take space and height into account. Placing the toilet in an undesirable location – such as too close to the shower or in too-tight quarters – can really throw off the ambiance for which you're aiming. Many bathroom designs as of late incorporate a totally separate chamber for the toilet, or, at the least, a functional barrier, perhaps with embedded shelves.
Practical bathroom designs involving "measuring twice and cutting once" – in other words, carefully measuring and marking specific points in the wall where sconces will flank a large mirror, affording enough space to enter and exit the bathroom with ease, and hanging proportionate shelving units, to name a few examples.
Line of Sight
If you're performing a complete home renovation and have the freedom to designate a bathroom area in the blueprints, make sure that the bathroom cannot be viewed from a common vantage point, i.e., the dining room or kitchen. It is somewhat awkward to have to lock eyes with someone emerging from the bathroom while you're ferrying morsels of food to your mouth.
Mistake #3: The Bathroom Design is Cramped and Cluttered
Ah, the timeless tragedy of the hyper-accessorized bathroom cursed with inadequate storage. You know the one – you walk in and struggle to find the counter because it's covered with beauty products, hair styling instruments, medication, and other hygiene items.
There's nothing wrong with having an affinity for beauty and hygiene products or accessories. We assure you that you'll appreciate them more and enjoy greater longevity from them when you give them their own designated location.
Let's consider another scenario when you walk into the bathroom and – wait, no. No, you don't get so far. Because the bathroom is so crowded that you have to deftly maneuver yourself in order to squeeze through the door.
There are many container stores where you can purchase storage bins of all shapes and sizes. Hooks, floating shelves, and under-the-sink caddies are other unsung heroes of bathroom storage. Doors can even be used as storage – simply purchase an over-the-door hanger to house jackets, mops, brooms, towels, or bathrobes.
If you're in a position of designing your bathroom from the ground up, take time to consider what size the bathroom should be relative to your needs. Should you install one or two sinks? Should you use extra space to create a walk-in closet or a baby changing area? Ask yourself, What items will I need to keep in the bathroom and how can I store them in a way that's both functional yet aesthetically pleasing?
Having a cramped and cluttered bathroom is the worst. You use the bathroom every day. So every day it reminds you the space is incompatible with your needs.
Mistake #4: The Bathroom Design is Unsustainable or Unsafe
Whoa, unsafe?! Yes, it's possible that your bathroom design can have dangerous repercussions. We don't mean to scare you, but we do want to recommend certain hazardous bathroom design mistakes to avoid.
Overhead Items
To start, always make sure that you affix any hanging items to the wall securely, especially shelves or cabinets that hover over a toilet where someone might sit. Make sure that any outlets near sinks or faucets are GFCI outlets, which are used to prevent electrical shock in the event that water comes into contact with the outlet.
Waterproofing
In addition to having harmful consequences, improper waterproofing can also lead to unpleasant effects. For example, granite countertops which haven't been sealed may be more porous and absorb water more readily. 
Ventilation
Improper ventilation – which can result from failing to install a window or fan – can cause significant damage to your bathroom. Moist conditions are ripe for mold and mildew growth, and failure to install adequate ventilation can cause a foul-smelling odor to take over your bathroom. It may also contribute to wood floor rot.
Sustainable Choices
Certain bathroom design decisions will inevitably be more sustainable than others. By installing windows, for example, the natural light can help you reduce money spent on keeping a bathroom light turned on. The ability to open a window also provides a natural ventilation system. You can also reduce your carbon footprint by installing low-flow showerheads and water-efficient toilets. Both of these options come in a variety of designs.
Mistake #5: Not Hiring Professionals
It can be tempting to embark on your own bathroom design. How hard can it be, you think, to take things out and put new pieces back in? The answer is, harder than it looks. The good news is that pros make it look easy because they've been honing their trade for years. In many cases, homeowners who start a process on their own quickly realize they are not equipped to complete it properly. Then, when they do hire a professional, they're told that their initial work has to be removed or redone. It's almost always less expensive and more pleasant an experience to hire a professional at the onset of your project.
In Conclusion
Perhaps you didn't realize the many ways to err in the bathroom design process. By laying out a clear vision, sticking to a budget, and ensuring that the bathroom's design is aligned with your needs, you're more likely to avoid the most common bathroom design mistakes and achieve ultimate bathroom design success! Just take a look at how this beautiful bathroom design came together. Would you like something similar? We worked with Icon Construction during this bathroom design, and you can, too.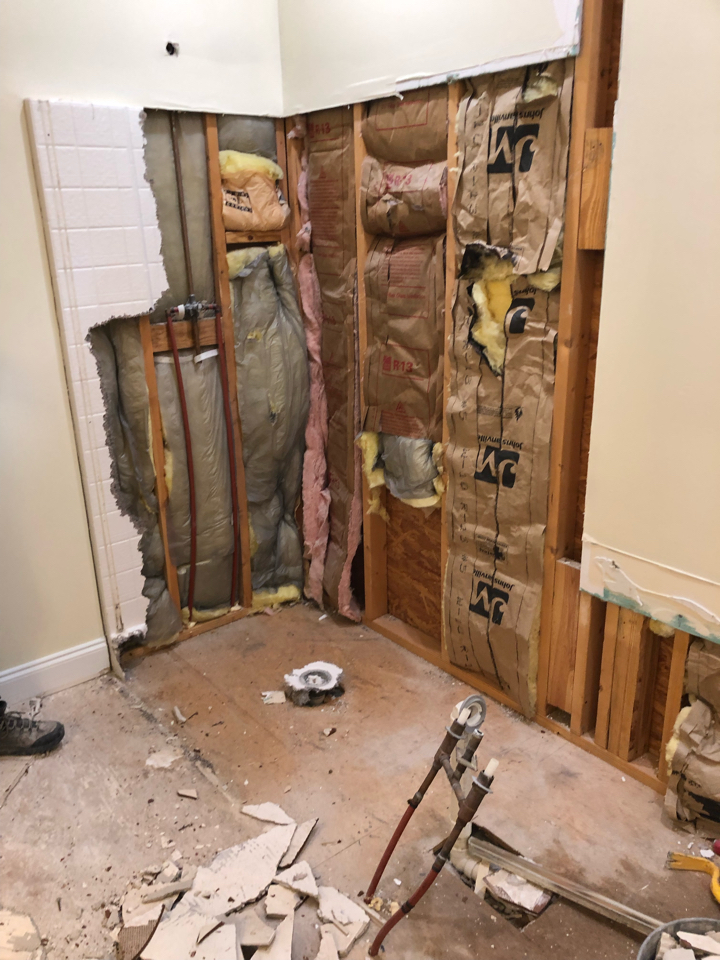 TO LEARN MORE:
To learn more about natural stone, or the Stone Central team, visit our website at StoneCentralSC.com
– Bonni
– Bonni