If you're planning a future renovation or remodel, 2024 design trends may be on your mind. And for good reason. In an era where environmental consciousness is paramount, the search for sustainable materials is a leading topic in home design. You'll notice that upcoming home trends are marking sustainability as the central theme, and in this context, we're going to explore stone solutions that are not only aesthetically appealing but also ecologically thoughtful.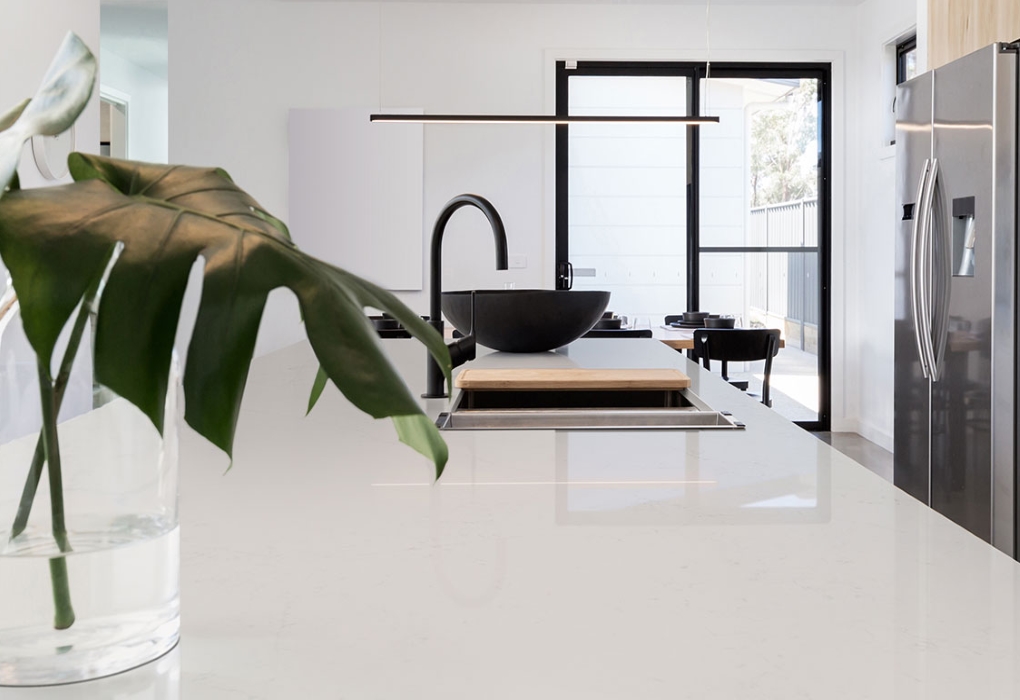 Sustainability: A Core Philosophy in Modern Design
Why Sustainability Matters in the Stone Industry
Sustainability isn't just a trend; it's a necessity in today's world. While it seems unlikely that natural resources like marble and granite will ever be fully depleted, there is a trend to look for alternatives that embody the beauty of natural stone without causing environmental impact.
Granite is currently the most abundant stone on the planet and makes up approximately 80% of its surface. Frankly, granite has been used as a building material for centuries and it has barely dented the extensive reserve that is in the ground. Technological advances in the stone industry have even made quarrying more and more environmentally friendly. However, if you think about the resources used in transporting slabs of granite or marble to their final destination, you may form an idea that it is not as environmentally friendly as quartz. As an engineered product, quartz can be made regionally.
Quartz: Is it the Future of Sustainable Stone
Did you know that quartz is the earth's most common mineral, made of oxygen and silicon. Quartz countertops are made from approximately 80-90% quartz mixed with other materials such as resin. So while quartz countertops are predominately made of natural materials, they ultimately are considered man made. Therefore, quartz stands out as a desirable option for sustainability. Unlike natural stones such as granite and marble, quartz is a reformed material. This process allows for the creation and control of stunning patterns reminiscent of natural stone but with the added benefit of being a recycled product.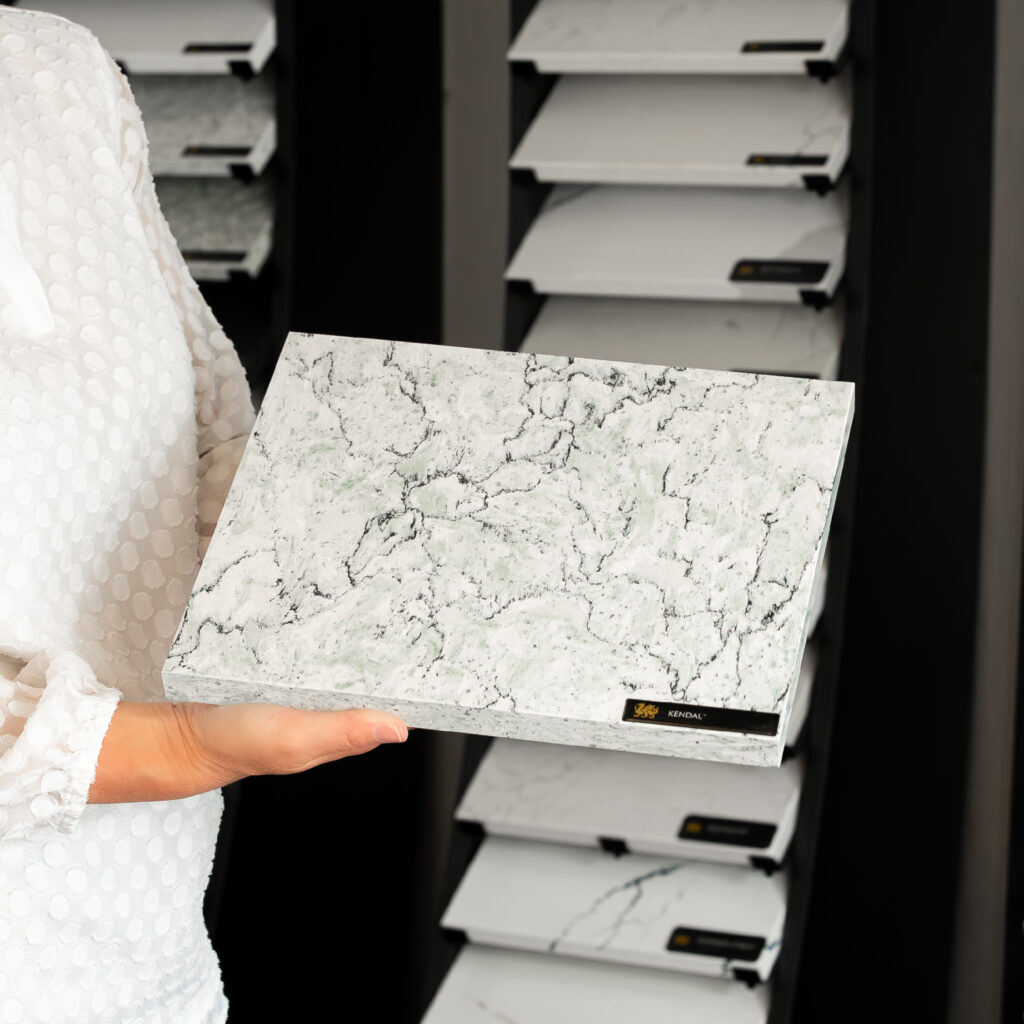 Key Features of Quartz Worktops
Durability: Quartz slabs are quite strong, waterproof, and heat resistant. Perfect for busy family homes.
Versatility: Not confined to the kitchen, quartz can be used in bathrooms for vanity sinks or outdoors for bars and outdoor grilling areas.
Aesthetics: With various thicknesses and finishes, quartz offers the possibility to achieve the exact look you've been envisioning. Unlike granite and marble whose patterns and veining vary from slab to slab.
Lifespan: If maintained properly, quartz can last a lifetime, benefitting both the environment and your finances.
Modern Living with Sustainable Choices
With quartz, sustainability is not about compromising on style. It can be the cornerstone of a modern masterpiece in your home. From kitchens to outdoor areas, quartz's versatility is a game changer, allowing you to live sustainably without sacrificing aesthetics.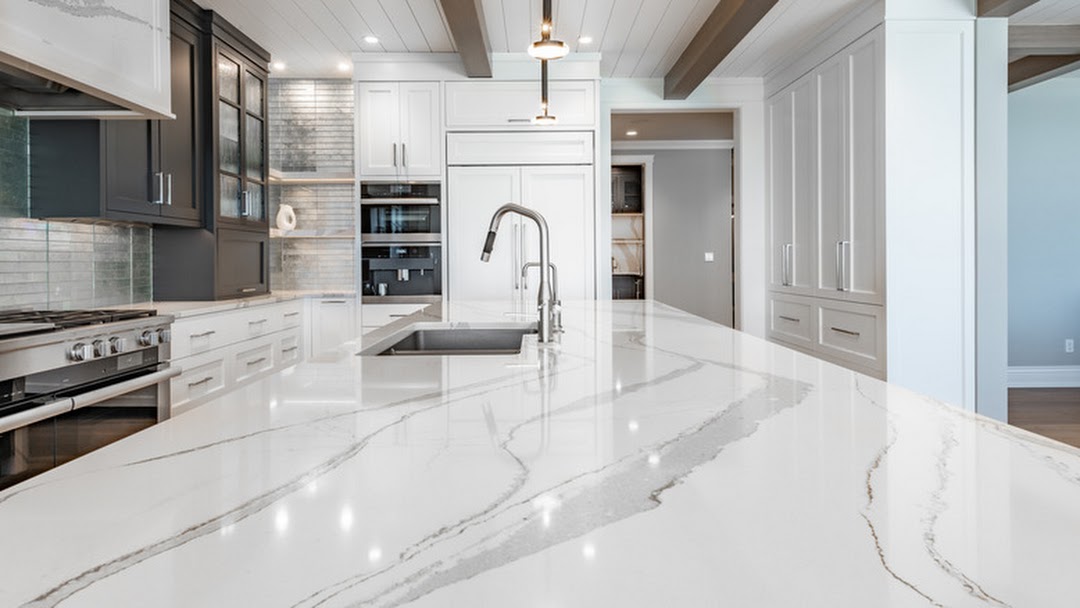 The Forever Stone: Making Quartz Your Choice
If you're looking for a timeless stone that aligns with your environmental values, quartz could be your ultimate choice. Its appeal goes beyond its beauty; it represents a conscious choice to leave a smaller footprint on the earth.
Connect with Us for Your Sustainable Home Solutions
Stone Central is dedicated to helping you achieve your in-home design dreams, especially when they are sustainable in nature. As such, we offer personal consultations, showroom tours, and a detailed quote tailored to your design requirements.
To learn more about natural stone, or the Stone Central team, visit our website at StoneCentralSC.com
– Bonni